Sale!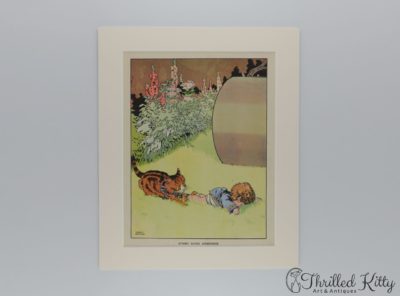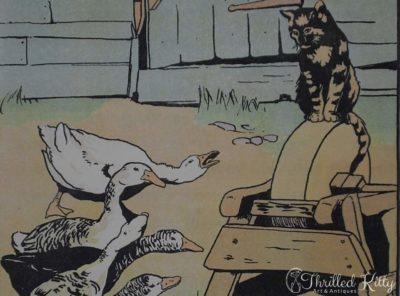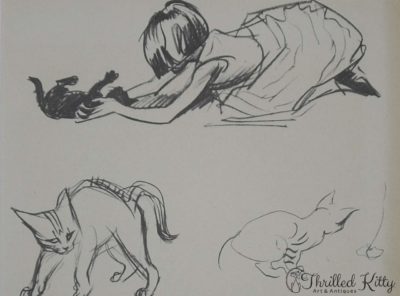 Show me more Antique & Vintage Prints
In this department we present evidence that our ancestors were every bit as enchanted by cats as we are today! Add a touch of elegance and interest to any room with our selection of antique and vintage illustrations. Our prints cover a range of fascinating feline subjects, from the wryly comic to the heart-warmingly sentimental, and date from the early Victorian through to the inter-war periods, with an occasional rare Georgian piece.
All pieces are guaranteed original – we do not stock modern reprints.
In some cases we have been able to preserve original frames and mounts, but most works are carefully mounted with new Fine Art Trade Guild accredited materials and are presented in a packaged mount, ready to give as a gift or drop into the frame of your choice, which enables you to pick a frame that perfectly suits your personal style and home décor. We work to the standard sizes that you will find in any good homeware or interior design store, so you won't need an expensive specially made frame. Learn more about this in our framing guide.
We use quality matting and archival-grade presentation packaging, and finish all pieces with sealed backing or under-mount and a Thrilled Kitty gallery label that describes all the information we have on the piece.
This is just a small selection of our available prints; to explore our entire collection of steel engravings, advertising, book illustrations and historical ephemera you can tap the "Show me more" button above or visit the main shop catalogue and select the Antique Prints section.