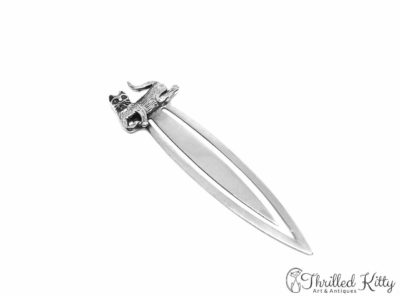 Sold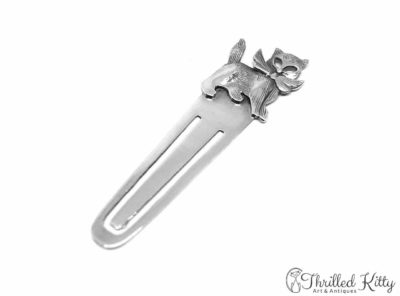 Sold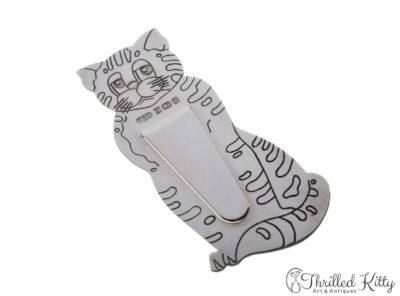 Show me more Antique & Modern Silver
The beauty and elegance of worked silver has been admired for thousands of years. Whilst the Ancient Egyptians were busy domesticating the cats that are the ancestors of our own much-loved moggies, the Ancient Anatolians were beginning to mine and refine this desirable precious metal. And in this department, cats and silver come together in a selection of new and vintage pieces that will delight the cat lover.
Here you will find solid silver bookmarks, pill boxes and other small pieces which make wonderful gifts for a special occasion. As fine silver (99.9% pure) is generally too soft for casting functional objects, most of our items are sterling silver (an alloy of 92.5% pure silver with 7.5% copper or other metal to provide strength without compromising the appearance) and will carry either the 925 purity mark or a full set of hallmarks. We also have some stylish silverplate pieces.
This is just a small selection of our available silver items; to explore further, you can tap the "Show me more" button above or visit the main shop catalogue and select the Silverwork section. Be sure to also view our Vintage Jewellery section to see some examples of beautiful solid silver jewellery. And for information on how to look after your investment, see our section on caring for your antiques.